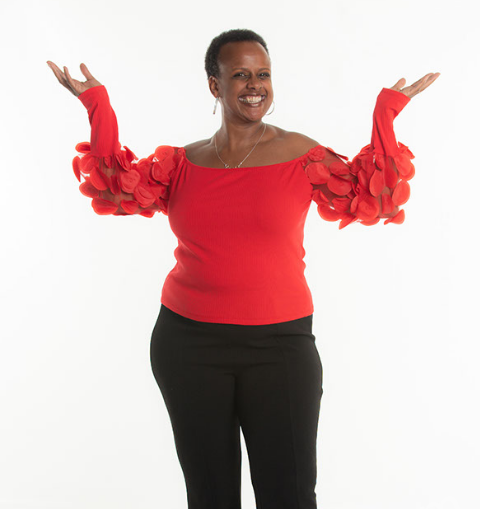 Audra Russell was born in New Brunswick, New Jersey, and raised in East Brunswick. She is a blogger, freelance writer, and published author. She holds two undergraduate degrees in print and broadcast journalism as well as a Master of Science degree in Education. She also completed the Wesleyan University online Creative Writing Specialization course series.
As a young adult, her dreams of becoming a talk show host were inspired by the late Gil Noble, who had a program called Like It Is which focused on issues in the Black community. She also had a secret desire to be a radio DJ, which is why she got one of her degrees in broadcast journalism.
When everyone kept comparing her to Oprah (no shade, but Oprah was not her inspiration) and she let someone scare her out of doing radio, she put those aspirations to rest. Or so she thought. Bring in 2020, the pandemic, and her search for fiction books by Black authors and Between the Reads podcast was born, allowing her to finally live out a dream she thought was long gone.
Audra lives in Maryland with her husband of 23 years, her 3 amazing children, a 12-year-old perpetual puppy, two dueling cats, and the last surviving chicken of her backyard farm, who she now affectionately calls Gloria.